United Engineers is a Contracting Co.based in Fujairah. It has been established in the year 2009 with a view to render contracts of Construction, Refurbishment, Renovations and Maintenance in the area of Civil, Structural, and Building construction disciplines. The principal objective of United Engineers is to accomplish the projects in a stipulated time and in conformity with specifications, current code of practice and latest standards upholding satisfaction of the client and consultant.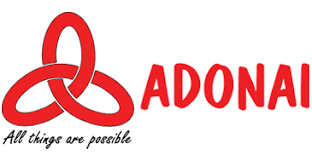 Adonai Mechanical Construction LLC an ISO 9001:2008 certified company, established in 2013 with the prime objective of providing a comprehensive service solution to the ship-owners, oil and gas, Water Treatment plant and energy sectors in United Arab Emirates. It was established in Fujairah, UAE; the fastest growing Oil Bunkering Hub of World. Though we start from Fujairah, there is no boundary. We do serve clients in other Emirates and other parts of World.
We are expertise in Survey works, Access road works in all type of terrain, Foundation, Erection & Stringing of conductors/OPGW up to 500kV High Voltage Power Transmission Lines, Laying of FOC, splicing, testing and commissioning of OPGW and FOC.